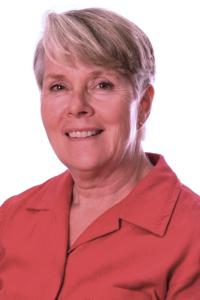 Sharon Anne Cook Sharon Anne Cook is Distinguished University Professor at the University of Ottawa where she teaches courses in the graduate studies sector, including one on Document Analysis for Education Students. Author or editor of eight books in Education and History as well as scholarly and professional articles, her research interests extend to issues of pedagogy, especially related to teaching History, Civics and Health, equity, and gender, and the history of women, education, and addictions such as alcohol, smoking and drugs. Her latest edited book in women's history, Sharon Anne Cook, Lorna R. McLean & Kate O'Rourke, eds. Framing Our Past: Canadian Women's History in the Twentieth Century , Kingston and Montreal: McGill-Queen's University Press, 2001, won the Award from the Canadian Association of Foundations of Education for best book in Educational Foundations in Canada in 2002. Her newest sole-authored book is Sex, Lies and Cigarettes: Canadian Women, Smoking and Visual Culture, 1880 – 2000, will be published by McGill-Queens University Press in 2012. The book is a social history of Canadian women and smoking through the use of oral histories, conventional historical documents and almost 200 images. View Dr. Sharon Anne Cook's publications.
---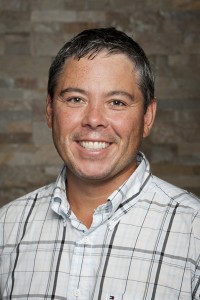 Nicholas Ng-A-Fook is an Associate Professor of Curriculum Studies in the Faculty of Education at the University of Ottawa where he teaches courses related to the fields of curriculum studies, cultural studies, and social foundations. His research interests seek to understand the interdisciplinary, historical, and curricular relationships among the institutions of schooling, society, culture, literacies, and social/ecological justice. Nicholas Ng-A-Fook's last major research project was a critical ethnographic and oral history study of how the Louisiana state apparatus historically dictated educational exclusion through its infamous Jim Crow policies of racial segregation. It has since been published as a book entitled: An Indigenous Curriculum of Place. Utilizing participatory and collaborative ethnographic and oral history research methodologies he examined the life histories of United Houma Nation elders who in turn experienced firsthand the complexities and difficulties of institutional racism.
He now works with the Kitigan Zibi Algonquin community on several different community-based oral history projects. He is currently the Director of Teacher Education at the Faculty of Education, University of Ottawa. For more information on his research activities, please visit his website: www.curriculumtheoryproject.ca. View Dr. Nicholas Ng-A-Fook's publications.
---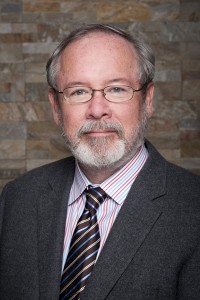 Tim Stanley is Full Professor of Education Foundations in the Faculty of Education, University of Ottawa. He is currently Vice-Dean (Academic Programs) in which capacity he manages all the academic programs of the Faculty, including its two B.Ed. programs (Teacher Education and Formation à l'enseignement), its Professional Development Programs (AQ, ABQ and Principal's Qualification Program) and well as its Graduate Studies Program (M.Ed., M.A. and Ph.D.). These programs are delivered throughout Ontario. As director of Graduate Studies Programs, 2001-2004, he co-ordinated six different groups of professors through a curriculum reform that redefined the basis of the graduate studies program, its areas of strength and course offerings. He also led the Faculty through its external evaluation by the Ontario Council for Graduates Studies, including writing a 210 page self-study, analyzing the Faculty's areas of research strength, developing new program concentrations, and preparing students, staff and faculty for the external appraisers visits. During his career, he has conducted workshops on racism with groups ranging from the general staff of the Canadian Army to junior high school students. With Sharon Cook, he co-organized Ottawa 2000, the first national teachers' institute offered by the Historica Foundation. He is a member of the editorial board for Canadian Social Studies.
Dr. Stanley is a principal proponent and leader of research in antiracism education in Canada and its connections to historical research and teaching. He has published on the history of racism in Canada and on Chinese Canadian and British Columbia history. For most of his tenure at the University of Ottawa, he has been cross-appointed to the Department of History in the Faculty of Arts and is a former President of the Canadian History of Education Society. He has also published on antiracism education and on the role of collective/public memory in fostering racisms and antiracism. His research has increasingly focused on ways of ensuring that marginalized and historically excluded groups can find themselves in dominant historical narratives. This has attracted the attention of teacher educators, of teachers, academic historians and the Historical Parks and Monuments Board of Canada. His publications have appeared in The Phi Delta Kappan, Education Canada and on the CBC Radio Ideas program, as well as in academic journals such as the Journal of the Canadian Historical Association, Canadian Historical Review, Discourse: Studies in the Cultural Politics of Education, and international edited collections published by Routledge, Peter Lang, University of Manchester Press and the National Council of Teachers of English. His book, Strike for Equality!: Antiracism, White Supremacy and the Origins of Chinese Canadians is at the University of British Columbia Press.
---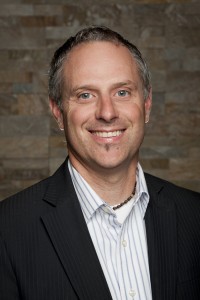 Stéphane Lévesque is Associate Professor of History and Social Studies Education (Secondary), Faculty of Education, University of Ottawa. He is former Director, Graduate Studies Programs (Francophone), Faculty of Education, University of Ottawa. Dr. Lévesque is a leading scholar on the teaching of history. He has pioneered the development and use of innovative web-based resources in history teaching as seen in his award-winning The Virtual Historian/L'historien virtuel website that allows students and teachers to explore on-line case studies that reflect the Ontario curriculum and develop their historical understanding. He is an active member of the Then/Hier historical teaching research network.
Dr. Lévesque has published extensively on the development of historical thinking. His 2008 book, Thinking Historically: Educating Students for the 21st Century, had established key benchmarks for historical thinking/history teaching. Other studies, published nationally in Canadian Social Studies and internationally in journals such as the International Journal of Historical Learning, Teaching and Research and the Journal of Curriculum Studies, have examined the effectiveness of virtual resources in history teaching, the purposes of history education and the role of museums in history education. Dr. Lévesque also writes on the history of education in Canada and on Canadian military history. He is currently conducting a research review of the Canadian and World Studies component of the French secondary school curriculum for the Ontario Ministry of Education.
---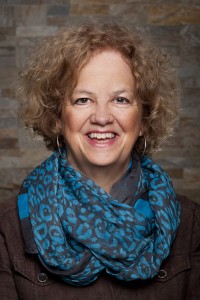 Lorna McLean is Associate Professor of Social Studies Education (Elementary), Faculty of Education, University of Ottawa. She is former Director, Graduate Studies Programs (Anglophone), Faculty of Education, University of Ottawa. Since 2003, she has been the co-investigator for the Canadian International Development Agency-funded Developing a Global Perspective for Educators/Développement d'une perspective globale pour enseignants et enseignantes project. She is Past President of the Citizenship Education Research Network (CERN) of the Canadian and International Education Society of Canada, a member association of the Canadian Society for Studies in Education.
Dr. McLean is a historian of gender, citizenship and citizenship education in Canada. She has also published extensively on the development of global, peace and citizenship education programs, including the challenges of providing in-service education to teachers. Her publications have appeared in Canadian and international journals including Canadian Ethnic Studies, the Canadian Journal of Education, Citizenship, Teaching and Learning (UK), the Canadian Social Studies Journal, and Historical Studies in Education. She has also published a number of teachers' curriculum guides, including Assessing Classroom-Ready Curriculum Resources in Peace and Global Education, A Primer, co-written with Tracy Crowe and Sharon Cook. Her 2001 co-edited book, Framing Our Past: Canadian Women's History in the Twentieth Century won the 2002 prize for best book published on educational foundations in Canada from the Canadian Association for Foundations of Education.
In 2011, Dr. McLean received the prestigious Carol Crealock Memorial Award from the Canadian Society for the Study of Education (CSSE) and the Canadian Association for the Study of Women in Education (CASWE)  in recognition of her research and writing on social justice and equity. She is the Director of the Education Research Unit: Faire L'histoire/Making History.
View Dr. Lorna McLean's publications.
---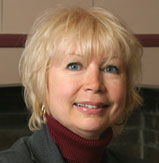 Ruby Heap is Full Professor of Canadian Social History and the History of Education, Department of History, Faculty of Arts, University of Ottawa. She is currently Associate Vice-President (Research), University of Ottawa. She was formerly Associate Dean for Interdisciplinary Programs of the Faculty of Graduate and Postdoctoral Studies in which capacity she was responsible for the creation of new and evaluation of all graduate programs at the University of Ottawa. She was the founding director of the university's Institute of Women's Studies and has served on numerous external adjudication committees including for the Social Science and Humanities Research Council of Canada. She was named the Professor of the Year in the Faculty of Arts (2007).
One of the leading feminist historians in Canada, Dr. Heap has published extensively on women's history, in the history of education, on the origins of the professions in Canada, as well as on women in science and engineering. Her publications have appeared in numerous edited collections, and in leading journals including Canadian Historical Review, Recherches féministes, History of Education Quarterly and the Canadian Bulletin of Medical History. She is a Fullbright Scholar whose 1992 co-edited collection, Gender and Education in Ontario: An Historical Reader, won the founders' prize of the Canadian History of Education Association for best publication in the history of education in Canada, 1990-1992.
---
Cynthia Wallace-Casey is a SSHRC Postdoctoral Research Fellow at the University of Ottawa. She holds a PhD in history education from the University of New Brunswick, where she is also an Honorary Research Associate in Education Studies. She also holds a Masters in History degree (with a Diploma in Material Culture) from the University of New Brunswick. Her masters thesis, entitled "Providential Openings," was a case study of women weavers in 19th century New Brunswick, which pieced together the (then) unrecognised contribution of female home workers to the economy of rural New Brunswick.
Cynthia has worked in the field of public history for over 20 years.  She commenced her career as curator of a small community-history museum in Fredericton (New Brunswick). She has since been employed as curator of collections at Kings Landing Historical Settlement, director of a National Exhibition Centre, and member of the restoration team for Government House in Fredericton (where she was responsible for the development of interpretation and education programs). Until very recently, Dr Wallace-Casey was manager of heritage education & commemorations for the Province of New Brunswick. In this role, she worked directly with educators and students within the province to facilitate community-based history education initiatives.
Cynthia's post-doctoral research is in national narratives, difficult histories, and museum education. She is investigating the narratives that students take away from a museum experience. Her research to date has been supported by The Social Sciences and Humanities Research Council (SSHRC) of Canada, the University of New Brunswick, The History Education Network/Histoire et education en réseau (THEN/HiER), and the University of Ottawa. View Dr Cynthia Wallace-Casey's publications: https://uottawa.academia.edu/CynthiaWallaceCasey
---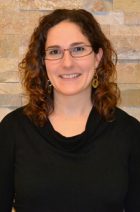 Marie-Hélène Brunet is currently Professor (Long term appointment) at the Faculty of Education of the University of Ottawa. In 2016, she defended her doctoral thesis in history education (didactique) at the Université de Montréal. Her thesis looked at high school students' understanding of the history of feminism in Quebec. She holds a Master's degree in History, which focused on the impact of social work in the treatment of out of wedlock motherhood in Quebec between 1950 and 1970. Currently, she is working to better equip student teachers in understanding historical agency and its implications as well as helping them detect and critique stereotyped representations in history, particularly visible in the medias and in the multiple commemorations of collective memory.
---
Associated Members
Kristina Llewellyn